swim training database FIND YOUR WORKOUT
Find the perfect swim training in our extensive database and search by goal, intensity or distance. Save your workouts to your personal clipboard and train wherever you are.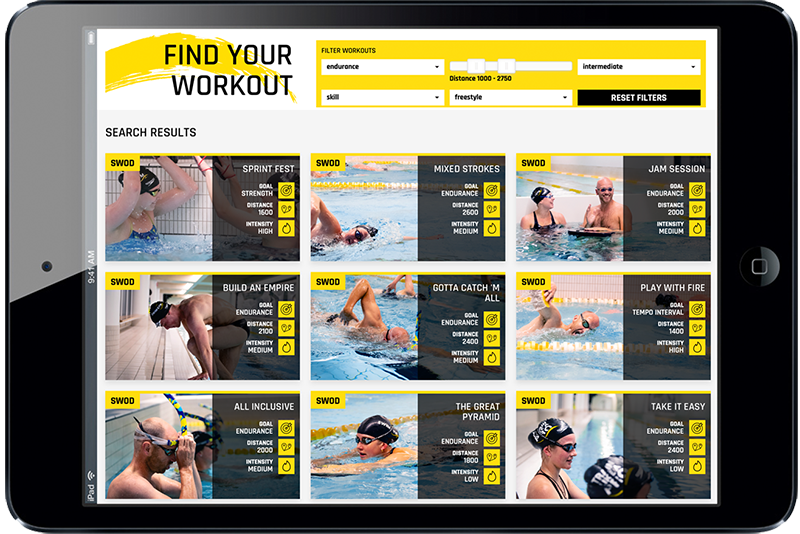 SWODs hit all the bases
I'm a pretty competitive triathlete but, with a family and my own business, I can only swim twice a week. The SWODs are perfect as they hit all the bases: technique focus with sprint or endurance work, all in an one hour package. At 39, I'm swimming as well as I ever have.
IMPROVES MY SWIMMING TILL THIS DAY
The variety of the SWODs make me focus on a different part of the technical aspect of swimming, which improves my skills till this day. Every time I finish a workout, I've learned something new, feel happy and look forward to the next SWOD! 
ONLINE SWIM TRAINING START TODAY
Training plans to achieve your goals
Step-by-step technique improvement courses
100+ high quality instruction videos
Workout finder and workout collections
SIGN UP